Are you seeking an opportunity to unleash your creativity, collaborate with like-minded individuals, and solve real-world problems using cutting-edge technology? Hackathons are the perfect answer to your quest! In this blog post, we will explore the essence of hackathons, their various formats and themes, and how to prepare for a successful hackathon experience. We will also guide you through the top 5 must-attend hackathons in 2023, along with tips to maximize your hackathon experience.
Key Takeaways
Hackathons are events that bring together diverse individuals to collaborate and create solutions.

2023's top 5 must-attend hackathons include the Major League Hacking Global Series, AI for Good Global Summit Hackathon, Data Science Bowl, TechCrunch Disrupt Hackathon and Smart Cities Connect Hackathon.

Maximize your experience by networking with mentors & experts and staying positive throughout!
Table of Contents
The Essence of Hackathons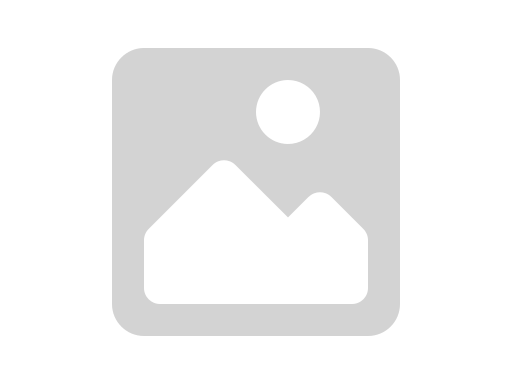 Hackathons are intense, collaborative events where a diverse group of individuals come together to use technology to solve problems. They often result in innovative solutions and new connections. The term "hackathon" is a combination of "hacker," referring to a resourceful programmer, and "marathon," denoting an event of extended duration. Hackathons provide a unique opportunity to demonstrate your skills, collaborate with other technology enthusiasts, and explore the latest technology trends, such as data visualization.
A well-organized hackathon allows participants to:
Focus on their project ideas, which they may have gathered from attending many hackathons

Collaborate effectively

Concisely describe their problem statement at the beginning of the event, allowing other participants to join their project

Work together in teams, ensuring participants work efficiently to solve problems and create innovative solutions, such as web apps and mobile apps

Showcase their accomplishments and compete for prizes during the wrap-up session
A successful hackathon thrives on a warm atmosphere and well-defined collective standards. In most hackathons, a code of conduct helps create a positive and inclusive environment for all participants. Hackathons provide businesses with the opportunity to explore innovative, employee-driven concepts in a secure setting, including the development of mobile apps and other software solutions.
Hackathon Formats and Themes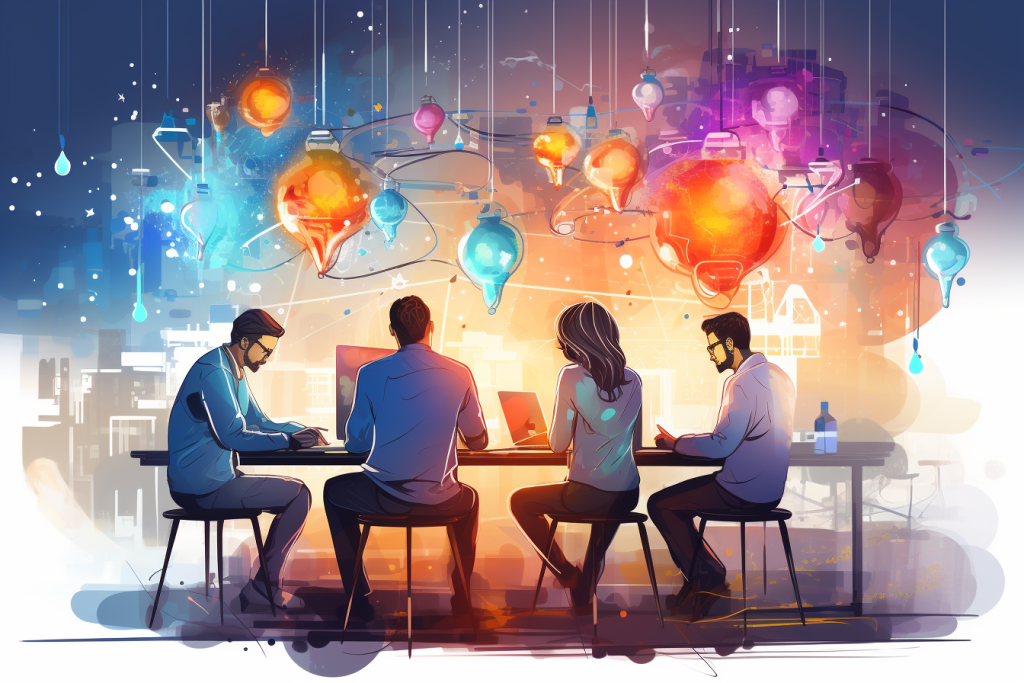 Hackathons are organized in various formats, such as:
Internal hackathons, which are typically organized by medium to large companies with multiple offices and departments worldwide

External hackathons, which are open to participants from different organizations and industries

Online or virtual hackathons, which allow skilled individuals from different parts of the world to participate and collaborate

Industry-specific hackathons, which focus on a particular sector or field
These different formats provide opportunities for innovation and collaboration in different settings, while also presenting specific challenges.
Hackathons commonly address issues and themes such as social good, AI, and blockchain. A themed hackathon allows participants to focus on specific areas of interest or challenges. For example, high school hackathons engage students in computer science and technology, while the Developer Week Hackathon and the BNL Open Hackathon cater to computational scientists with expert mentors' guidance.
Moreover, hackathons like the NASA Space App Challenge and the Virtual Code Day are international and beginner-friendly events that occur annually or multiple times a year, respectively, focusing on different themes each time. These diverse formats and themes enable participants with various interests and skill levels to find a hackathon that aligns with their goals and passions, including creating applications.
Preparing for a Successful Hackathon Experience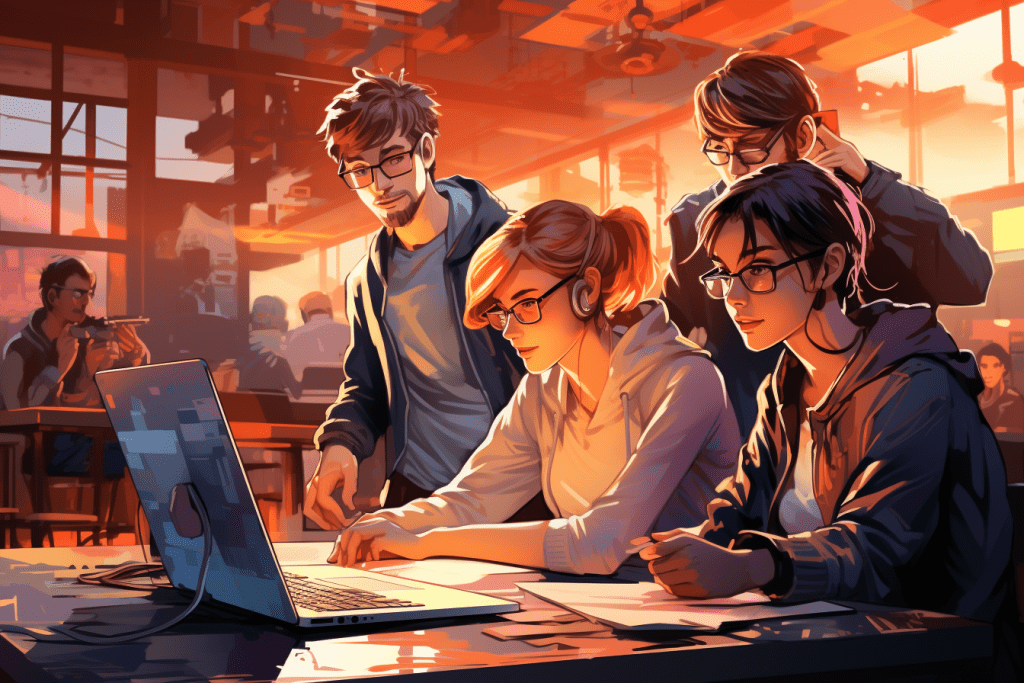 When preparing for a hackathon, your objectives, expertise, and preferences should be your guiding factors. Research the event's theme, structure, and requirements to ensure you can effectively contribute your skills and knowledge. Familiarizing yourself with the event's code of conduct and project selection process will also help you navigate the hackathon with ease.
Additionally, don't shy away from attending pre-event sessions or workshops if they are available. These sessions can help you understand the event's structure, meet project leaders, and even form teams with other participants. Investing time in preparation will set you up for a successful and enjoyable hackathon experience.
Top 5 Must-Attend Hackathons in 2023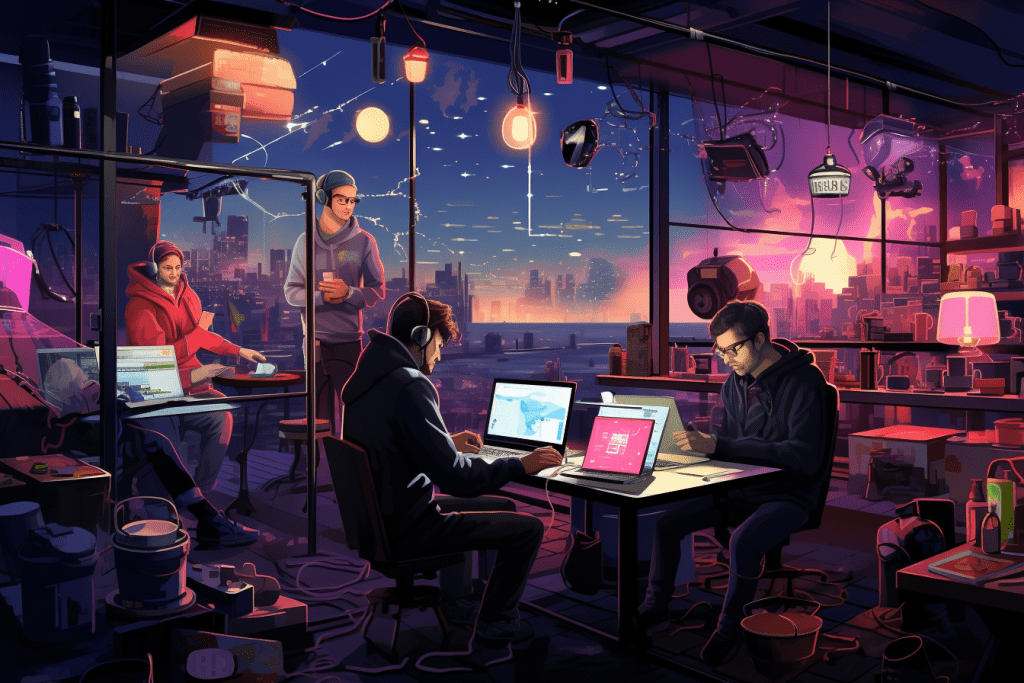 In 2023, the hackathon landscape offers a plethora of exciting events that cater to various interests and skill levels. Here are the top 5 must-attend hackathons in 2023:
Major League Hacking Global Series

AI for Good Global Summit Hackathon

Data Science Bowl

TechCrunch Disrupt Hackathon

Smart Cities Connect Hackathon
1. Major League Hacking Global Series
The Major League Hacking (MLH) Global Series is a premier hackathon event that offers hackathons for all skill levels, from beginners to advanced developers. With a focus on learning, collaboration, and innovation, the MLH Global Series provides computational scientists a platform to advance and refine their AI or HPC research with the support of experienced mentors from national laboratories, universities, and industry professionals.
Scheduled for August 14 and 22-24, 2023, the Major League Hacking Global Series will be hosted virtually, making it accessible to participants worldwide. Engaging with a global community of like-minded individuals, learning from experts, and creating innovative solutions in a supportive and collaborative environment make this event a fantastic opportunity.
2. AI for Good Global Summit Hackathon
The AI for Good Global Summit Hackathon aims to develop AI solutions for global challenges, such as climate change, healthcare, and education. This event is also dedicated to tackling the gender disparity in technology and promotes the use of AI to advance global development priorities like health, climate, gender, and inclusive prosperity.
Taking place at Rutgers University College Avenue Student Center in New Brunswick, NJ, from August 14-24, 2023, the AI for Good Global Summit Hackathon is set to attract over 2,500 participants. This hackathon stands out by offering the opportunity to collaborate on pressing global issues and developing innovative AI solutions with lasting impact.
3. Data Science Bowl
The Data Science Bowl is an annual competition that brings together data scientists to solve complex problems using machine learning and data analysis. Organized by Booz Allen Hamilton, this prestigious event focuses on data-driven solutions and attracts top talent from around the world.
The winner of the Data Science Bowl is rewarded with a cash prize of $2,248. With its focus on cutting-edge technology and competitive atmosphere, the Data Science Bowl is an excellent opportunity for data scientists and enthusiasts to showcase their skills, collaborate with peers, and contribute to solving real-world problems.
4. TechCrunch Disrupt Hackathon
TechCrunch Disrupt Hackathon is a high-profile event held at Rutgers University College Avenue Student Center in New Brunswick, NJ. Over 500 students gather to develop their ideas in fields such as:
Social Impact
Enviroment / Sustainable Energy
UI / UX
This event is an excellent platform for participants to create innovative tech products and compete for cash prizes and recognition.
With its roots dating back to 2011, TechCrunch Disrupt Hackathon is an integral part of the annual TechCrunch Disrupt event, which brings together entrepreneurs, investors, hackers, and tech enthusiasts for on-stage interviews, startup competitions, and panels. Participating in this event is a great way to showcase your skills, network with industry leaders, and potentially launch a successful tech career.
5. Smart Cities Connect Hackathon
Smart Cities Connect Hackathon focuses on developing smart city solutions using IoT, AI, and data analytics. Held at the Rutgers University College Avenue Student Center in New Brunswick, NJ, this event brings together over 500 students to develop their ideas for:
AI

Fintech

The environment

UI/UX
All within a 24-hour period.
Utilizing cutting-edge technologies, such as Azure tools and Microsoft cloud offerings, participants in the Smart Cities Connect Hackathon work together to create innovative solutions for smarter cities. This event offers a fantastic opportunity for collaboration, learning, and the development of meaningful solutions that can have a positive impact on cities around the world.
Tips for Maximizing Your Hackathon Experience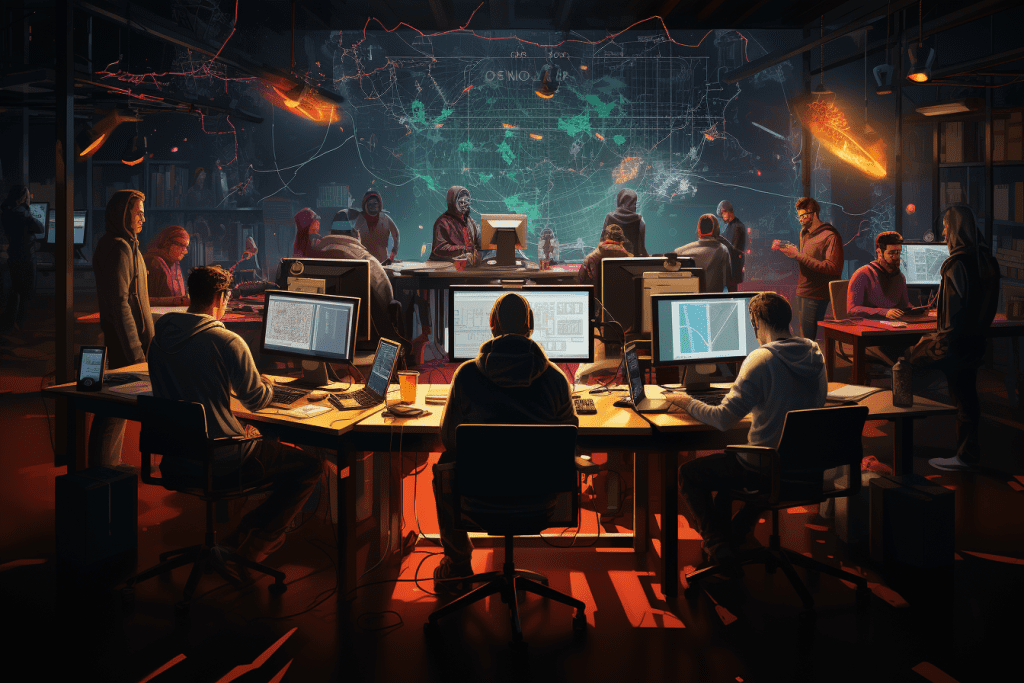 Maximizing your hackathon experience involves seizing networking opportunities. Forge connections with other participants, as it may lead to future collaborations or help you discover intriguing ideas from other groups. Attend happy hours or pre-event sessions, as they are excellent opportunities for casual networking in a relaxed atmosphere.
Learn from mentors and experts present at the event, as they can provide valuable insights, guidance, and feedback on your project. Don't be afraid to ask questions or seek help, as hackathons are designed to promote learning and collaboration.
Above all, savor the collaborative atmosphere and immerse yourself in the process. Take breaks when needed, stay hydrated, and maintain a positive attitude throughout the event. Hackathons are intense, but they can also be incredibly rewarding experiences if you keep an open mind, collaborate effectively, and have fun while solving problems and creating innovative solutions.
Summary
In conclusion, hackathons offer a unique platform for innovation, collaboration, and problem-solving using cutting-edge technology. With various formats, themes, and events catering to different interests and skill levels, hackathons provide an exciting opportunity for participants to showcase their skills, learn from experts, and make a difference in the world. By preparing adequately, focusing on your goals, networking with others, and enjoying the process, you can maximize your hackathon experience and create lasting memories. So, gear up, embrace the challenge, and unleash your creativity at one of the top 5 must-attend hackathons in 2023!
Frequently Asked Questions
Can beginners go to hackathons?
Yes, beginners can go to hackathons. There are beginner-friendly hackathons designed for people of all experience levels and all ages, and some even teach basic coding. Additionally, hackathon enthusiasts report that attending a hackathon is the perfect opportunity to start learning how to code.
Are hackathons difficult?
Hackathons are intense and often require quick problem-solving skills, so they can be difficult for those not prepared. However, the right strategy and team can make a hackathon an enjoyable challenge.
What is the main objective of a hackathon?
The main objective of a hackathon is to develop functioning software or hardware within a set timeframe, typically to address a specific challenge.
How can I prepare for a hackathon?
To ensure success at a hackathon, do your research beforehand and consider your goals and skills. Make sure to understand the theme, structure, and requirements of the event.
What types of themes do hackathons typically address?
Hackathons typically focus on topics like social good, AI, and blockchain.
Can i earn money with a Hackathon?
Some hackathons provide a financial incentive, so yes that is a possibility.